Abyssinian Field Force
Abyssinian Field Forces Mail
Sir Robert Napier, who later became Lord Napier of Magdala, lead an expedition of some 27,000 to Magdala, Ethiopia to liberate English prisoners held captive by the Ethiopian Emperor Tewodros. The army, assembled and embarked from Senafe on January 18, 1868. The troops reached Magdala on March 12. The actual battle commenced on April 10 and ended in a massacre of the Ethiopian troops. 800 Ethiopian died and 1,200 were wounded. The English army incurred 2 deaths and 18 wounded. The prisoners were liberated by Emperor Tewodros who subsequently shot himself in the mouth with his revolved on April 13. The English troops marched back to Zula and had left Ethiopia by June 18, 1868. Dejasmac Kassa of Tigray, succeeded Emperor Tewodros as the new Emperor, taking the throne name of Johannes IV.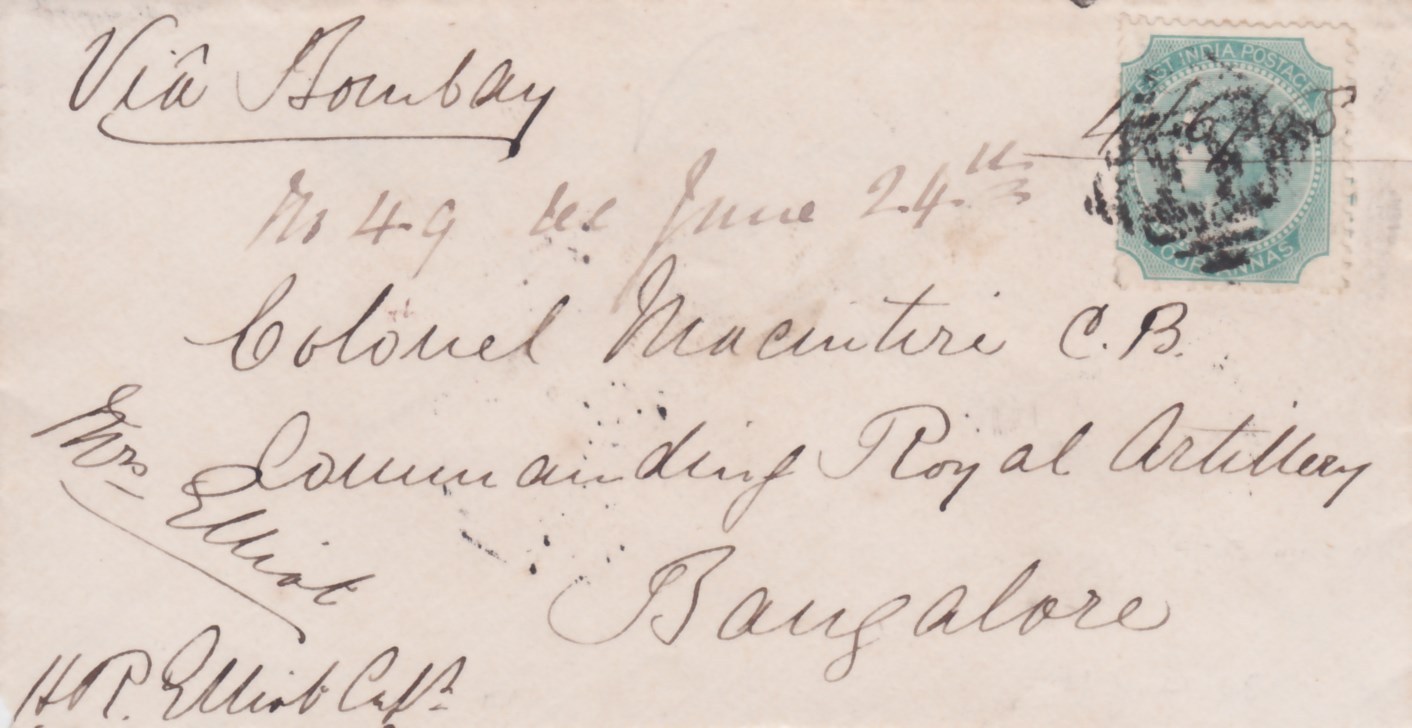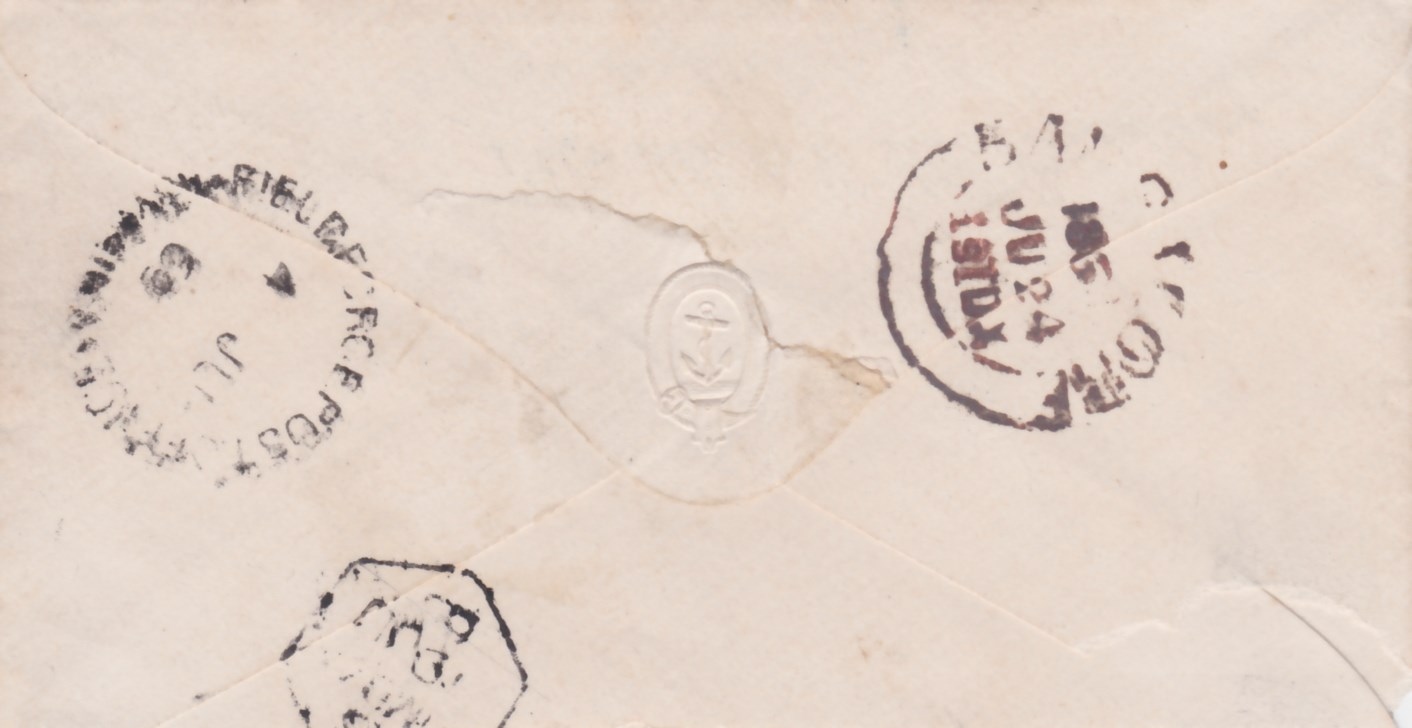 June 4, 1868 Abyssinian Filed Force cancel. June 24, 1868 Bangalore receiver.
4A franking pays the expected officer's rate.